The Lego Movie, The Monuments Men – Movie Review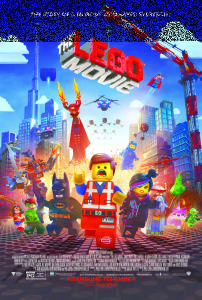 The Lego Movie – PG
Release Date: Fri 07 Feb 2014
The Lego Movie is an astounding accomplishment in family viewing. It brilliantly borrows and manages to work for Lego the way one might say The Neverending Story did for books. Except where The Neverending Story was a movie drawn from a superior novel, The Lego Movie is already in its perfect medium – a thrilling, non-stop ride of clever humor and just the right amount of winking at the camera. The voice talent is given wonderful stuff to work with, and while Chris Pratt and Morgan Freeman got the most consistent jokes, the supporting cast gets plenty of gifts too. Viewers worried that the funniest lines in the movie are spoken by Will Arnett's Batman in the trailers need not fear. The message, tone and pace of this movie are absolutely perfect with so much visual humor you will find something new tucked away on repeat viewings.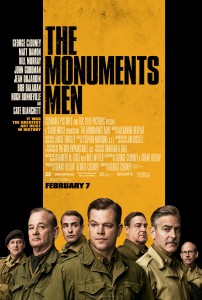 The Monuments Men – PG-13
Release Date: Fri 07 Feb 2014
The Monuments Men tells the intriguing story of how a group of American, British and French soldiers tried to save captured art from imminent destruction. As Matt Damon's character says in the trailer, "If Hitler dies or Germany falls [The Nazis] are to destroy everything." The ensemble cast of characters has to move quickly in the final months before German surrender. The movie takes a smart direction in its opening act by rooting the story around two specific artworks: Jan van Eyck's "The Ghent Altarpiece" and Michaelangelo's "Madonna of Bruge." These become the MacGuffin for the rest of the film to keep things more interesting than just "let's save more art, you guys." Where the movie falls flat is in tone. Characters continually make Oceans Eleven style wisecracks and though major characters die and are treated with respect, the movie barely scratches into PG-13 territory. In that regard, The Monuments Men is more suitable for younger audiences than it might seem. There's very little in the way of language, blood or graphic violence. It's a movie that will entertain and inform those looking for comedy or history while truly satisfying neither.