TIFF 2018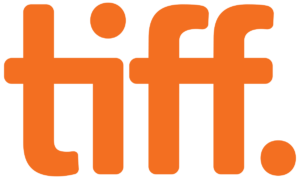 It's my first year attending the Toronto International Film Festival! I've wanted to try it for years, but it finally worked out that I could go and be there from September 6-16.
The only way to purchase discounted ticket packages is to do so blind. They stop selling the packages about a week before they release the schedule. I'm sure that next year I could guess with better accuracy which packages I would be able to take advantage of. These include blocks of "premium" films (which are the fastest to sell out,) "daytime" packages good for films that start at 5PM or earlier, and "back half" packages good for the last weekend or so. All the big premieres are front-loaded.
As far as films, I was lucky enough to get tickets for all the movies I was interested in except for A Star is Born. That one is the directorial debut of Bradley Cooper and stars Cooper and Lady Gaga. Both are expected to be at the premiere, so that concentration of star power meant tickets were next to impossible to get. But as a regular movie reviewer, I already know that A Star is Born and a handful of others will be in wide release soon, in some cases within weeks of their TIFF premiere.
This year there are a ton of Amazon films due to Cannes 2018's decision to ban films made by streaming services in the name of fighting for "true" film. Cannes' loss is TIFF's gain, in my opinion.
TIFF 2018 Complete Film List | IMDB TIFF Guide
My loose current schedule is:
09/07 05:30PM – Homecoming (world premiere) TIFF IMDB Trailer
09/07 08:00PM – Beautiful Boy (world premiere) TIFF IMDB Trailer
09/08 06:30PM – Life Itself (world premiere) TIFF IMDB Trailer
09/08 09:30PM – Widows (world premiere) TIFF IMDB Trailer
09/09 10:00AM – Everybody Knows (Hannah only) TIFF IMDB Trailer
09/10 11:00AM – If Beale Street Could Talk (world premiere) TIFF IMDB Trailer
09/10 02:30PM – Greta (world premiere) TIFF IMDB Trailer
09/11 04:00PM – Meeting Gorbachev (Canadian premiere) TIFF IMDB Trailer
09/11 08:00PM – Green Book (world premiere) TIFF IMDB Trailer
09/12 06:30PM – What They Had (int'l premiere) TIFF IMDB Trailer
09/12 09:00PM – Baby [Bao Bei Er] (world premiere) TIFF IMDB Trailer
09/13 03:30PM – Husband Material (Hannah only) TIFF IMDB Trailer
09/13 06:00PM – Red Joan (world premiere) TIFF IMDB Trailer
09/15 03:00PM – Rojo (world premiere) TIFF IMDB Trailer
Updates to come as we go…