Maleficent, A Million Ways To Die In The West – Movie Reviews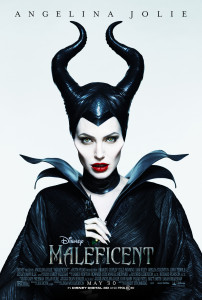 Maleficent – PG
Release Date: Fri 30 May 2014
Maleficent is a role Angelina Jolie was born to play, and her performance is central to the success of this movie. She's pitch-perfect in capturing the most memorable character from Disney's original Sleeping Beauty and with the aid of some stunning makeup and contacts is the title character. I never saw Angelina Jolie, I only saw Maleficent.
The movie goes in a similar vein to recent live action Disney films that follow the Wicked formula of making us feel for the villains. Oz The Great and Powerful and Snow White and the Huntsmen gave us a twist on a tale we knew in a mixture of live action and CG fantasy. Maleficent is more successful at being an expansion and retelling of the Sleeping Beauty story, completely changing the third act all while warning us that this may not match with the story we've always been told.
Your enjoyment of the movie will likely have a lot to do with your reaction to these twists on the story. I would have loved every character to have more motivation and for a lot more show and less tell, but I was spellbound by the visual effects and Jolie's performance. A part of me wishes that Lana del Ray's "Once Upon A Dream" (the most memorable song from Sleeping Beauty) came earlier than the end credits, but I was glad we got it nonetheless.
Bess, Jeremiah, Cal and I saw it in the theater had a discussion in the car: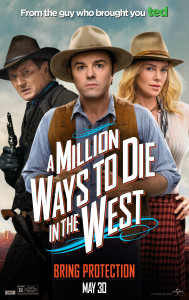 A Million Ways to Die in the West – R
Release Date: Fri 30 May 2014
There is a scene in the trailer for A Million Ways where Seth MacFarlane's character, Albert, shoots at some bottles and misses. He gets closer and misses again. He fires point blank and still misses. And then he shoves them off the rail in frustration.
That is an apt metaphor for the delivery of this movie, an unforgivable 116 minutes of "people telling jokes" that never gets funnier than its trailer and becomes so slow and vacant at points you forget you're watching a comedy – let alone an R rated follow-up to 2012's hilarious Ted.
MacFarlane doesn't ground the comedy in enough reality or give the characters more than a brief outline. There's some great talent in the cast, all of it squandered on meaningless one-joke personas. Watch the trailer, and then see Blazing Saddles again instead of bothering with this one.
Cal, Zak, Jeremiah and I saw it in the theater had a discussion in the car: