Ghostbusters (2016) – Movie Review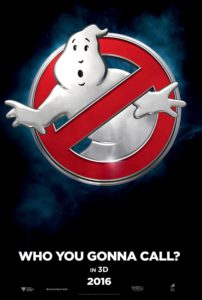 Ghostbusters (2016) – PG-13
Release Date: Fri 15 Jul 2016
Paul Feig directs this remake of Ghostbusters with a new all-female team played by Kristen Wiig, Melissa McCarthy, Leslie Jones and Kate McKinnon. Feig and writer Katie Dippold (The Heat) straddle the line between re-using familiar pieces of the earlier films while adding their own elements to the mix.
The humor is certainly there, but more informed by the script than the actors or their characters. After an unexpectedly funny pre-credit sequence with Zach Woods, the movie's characters speak with one voice – one sense of humor. Take any joke from any character and hand it to another: it makes no difference. Perhaps this is an attempt to keep the four Ghostbusters equal in terms of jokes and stature or a wise decision not to make each character an analog of their 1984 counterparts. There's no "female Peter Venkman" or any other character. There's just multiple people that sound a lot alike.
The movie's disastrous trailers were not a good indicator of the movie itself. It's a better than average modern comedy but it feels like the absolute limits of Feig's ability. Compare that to last year's more effortless (and funny) Spy, and you can see what the weight of the franchise can do to get in the way of a talented director. The movie's visual effects – which looked terrible in the trailer – are much more fun in the context of the movie. It's not wall-to-wall neon, slime-puking ghosts. It does a good job of giving the audience visual indicators of what the movie's take on "paranormal" looks like.
I recommend seeing Ghostbusters in IMAX 3D for some fun use of the medium. There are several shots where the movie is not using the full 16×9 frame, but the effects spill out into the black bars. It's neat to see proton beams, slime or a piece of jewelry dangle in 3D in that negative space. All in all, Ghostbusters is worth a second chance if the trailers and the controversy scared you away.
Amber, Aaron, Matthew and I saw it in the theater and had a discussion in the car: