Cinemasochists: A Very "Special" Christmas Special + Shorts 12/6/2016
RSVP on Facebook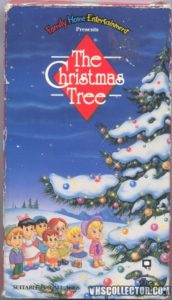 Tuesday December 6th 7:30PM
@Â The Buffalo Room
817 Westport Road, Kansas City, MO
Watch the Trailer
Happy Birthday, baby Jesus. Hope you like crap!
Christmas is a wonderful time of the year. It's a time to cash in on the need for cheap stocking stuffers and children's entertainment by making AWFUL Christmas specials like this year's main course: 1991's The Christmas Tree. We'll be having a few side dishes of holiday shorts before we dig into The Christmas Tree, so come and be merry. This one is a family-friendlier PG-13!
$5/cover, dinner and drinks served right to your table from the menu of the Westport Flea Market. Come enjoy our live experience in the tradition of MST3K!
Movie and riff rated PG-13
Upcoming Performances (Titles TBA):
Tue 01/10/2017 7:30PM
Tue 02/14/2017 7:30PM
Tue 03/14/2017 7:30PM