Sisters – Movie Review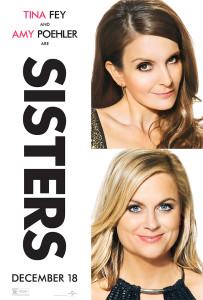 Sisters – R
Release Date: Fri 18 Dec 2015
Tina Fey and Amy Poehler star as the titular sisters Kate and Maura Ellis in this R-rated comedy written by Paula Pell and directed by Jason Moore. Kate and Maura's parents (James Brolin and Dianne Wiest) are selling their childhood home and moving into a retirement community. Kate is already in free-fall as she has been fired from her job and loses her living situation as the movie begins. She has a strained relationship with her daughter Haley (Madison Davenport) who is tired of being the "responsible one" for her own mother. Maura is a nurse who has not successfully moved on from her divorce and is fixated on charitable work including rescuing animals and trying to take care of homeless people.
The house party is certainly the focus of the movie, but it's not as though nothing funny happens before then. We learn a lot about all of the characters before, during and after the party with it serving as a meaty, fun second act sandwiched in between the reality of the first and third.
The movie uses a stellar cast to it's advantage giving what could have been cameos full backstories and "endings," using it's house party to bring together a host of unconventional couples. Maya Rudolph's Brinda is Kate's nemesis while Ike Barinholtz's James is a love interest for Maura.
A sign of a good comedy is that saying much more would be to start to ruin the jokes by retelling them here. Sisters is a very funny, well made comedy with a fantastic cast and well worth a trip to the theater.
Amber, Aaron and I saw it in the theater and had a discussion in the car: