Hitman: Agent 47 – Movie Review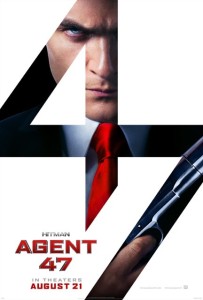 Hitman: Agent 47 – R
Release Date: Fri 21 Aug 2015
Hitman: Agent 47 reboots the movie adaptations of the Hitman video game franchise with Rupert Friend taking over as the titular character. In this story Agent 47 is targeting Katia (Hannah Ware), a woman with a mysterious ancestry and her protector John Smith (Zachary Quinto.) The inventive kills and superhuman abilities from the video games are used here to create stunning, often graphic kills to punctuate a by-the-numbers action movie plot.
That's not to say the movie isn't enjoyable, it's just not very memorable. The dialogue and story can get tedious and cliched, but Friend, Ware and Quinto do the best they can with the material given to them. It's also unfortunate that several of the more creative sections of the movie are given away in the trailer. Still, there are some great nods and ideas from the game franchise that may make the movie slightly more enjoyable for fans of the games than the uninitiated.
The film does some obvious sequel baiting at the end, but I doubt the movie will do well enough to get a larger budget and a better script for the next installment. Overall, if you're looking for a mindlessly fun action movie that gets a bit graphic from time to time you could do much worse than Hitman: Agent 47.
Matthew, Cal, Nick and I saw it in the theater and had a discussion in the car: